Avila Beach, CA 06.24.17
-93 days, 4 hours until event!
The Macaroni and Cheese Festival
Avila Beach, CA - 06.24.17

TICKETS ON SALE NOW!

American General Media in San Luis Obispo is proud to host the 6th Annual Macaroni And Cheese Festival at the Avila Beach Golf Resort Saturday June 24, 2017 from 2p-6p! Unwind, relax while watching live music, and taking in the breath taking scenery at the ocean! We will be serving plenty of Mac and Cheese! Plus, tastings of wine, beer and spirits and opportunities to buy full pours. This is a 21+ event. A portion of the proceeds from the 6th Annual Mac and Cheese Fest will be donated to Woods Humane Society!
*Please note: There will be a $10 parking fee (cash only) at the event*
**NO REFUNDS** - CAN RESELL TO FRIENDS AND FAMILY ON YOUR OWN (name on ticket does not matter)
Are you a restaurant or winery looking to participate? Email Rebecca Kingman HERE or Sam Brandon HERE.
You can also give us a call at 805-781-2750
Enjoy live music from, "Soul Scratch" and local reggae band, "The Kicks!"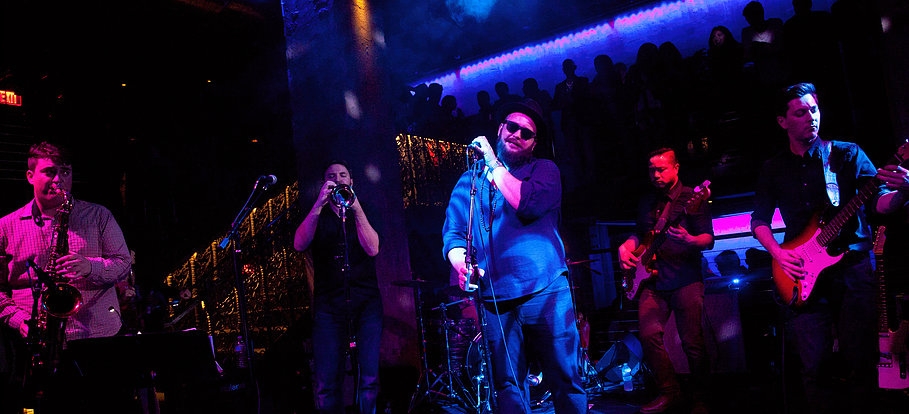 SOUL SCRATCH is founded on, and rooted in the principle that through the healing power of music, the world may be made into a joyous loving place where all of humanity can come together under the umbrella of Love and togetherness. It was founded by JOHNNY CHOU, JOEL GIVERTZ, and ADAM GREENBERG originally coming together in various musical projects throughout their young lives and with the addition of MATT REALE's horn lines started to make its way into the hearts of all who heard their signature sound.
At the same time this musical exploration was beginning, another journey was underway on the East coast in the form of DALE SPOLLETT developing the vocal skills and feel that would one day add his distinct interpretation to the west coast soul scene. After moving to Los Angeles, He saw a SOUL SCRATCH show and was duly impressed with the band's sound, passion, and interpretation of soul music.
As fate would have it, the band was looking for a new lead singer at the time and Spollett answered the call. Five years and three albums later SOUL SCRATCH has blossomed into one of the mainstay powerhouses in the SoCal Soul scene. Proud to be releasing their latest work "Pushing Fire" on COLEMINE RECORDS, SOUL SCRATCH continues to grow and impress new audiences with their musicianship, drive, and passion for the music they make.

"We are on a mission to cure the world of hate, and educate all people in the power of Love, Peace, and Music."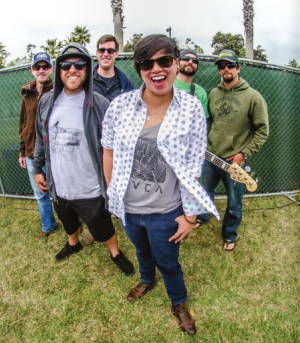 The Kicks have been bringing their unique progressive roots reggae sound and positive vibes to the Central Coast of California and beyond since 2003. Driven to play out of a passion for life and a deep love of music and friends, The Kicks deliver a unique and soulful blend of roots era reggae, jazz ,and ska which never fails to get the crowd dancing!
Led by front woman Reese Galido's soulful and heart felt vocals, The Kicks find a rare balance on a musical level that is complimented by wicked guitar and saxophone solos all backed by pulsing roots riddim's. This beautifully woven tapestry of music delivers The Kicks' positive message that immediately connects with people from all walks of life.
The Kicks have had the honor of sharing the stage with such acts as Stephen Marley, Don
Carlos, SOJA, Groundation, The English Beat, Katchafire, Tony Rebel, Dezarie, Queen Ifrica, Rootz Underground, Eek-a-Mouse, HR of Bad Brains, The Black Seeds and many more.
They have become a staple for modern roots reggae on the Central Coast of California and now are taking their music and message to the mainstream. The Kicks truly transcend the reggae genre and will surely win the hearts of new fans in each town they visit on their continual pursuit to create music that is not only positive and socially conscious, but true in its purist sense.